Do you know the name of our car? Miss K gave it a name. She named it Queen Victoria. I have no idea why she decided to name the car that. Well, knowing that I was excited to be able to review
Victoria and Her World
, one of the Once-a-Week Micro-Studies from
Homeschool Legacy
.

What is a unit study? Here is my definition of one, it is a study that covers a specific topic and using the unit study you get learning from all the subjects. The entire education learning can be entered around unit studies or a specific topic or time period can be devoted to unit studies.
Homeschool Legacy has created Once-a-Week Unit studies on numerous topics and for range of ages. The nice thing about the unit studies is because of the varied ages all the children can be involved. Recently Homeschool Legacy introduced Once-a-Week Micro-Studies. These are for grades 1-8 and provide a thorough study of a specific topic in three, 30-minute assignment each week.
I first met Queen Victoria when I lived in Asia. I know that is not the United Kingdom but it was in Hong Kong, a former British Colony where there were numerous things named for her, Victoria Harbour, Victoria Peak, Victoria Park, and a few other things. (Now Victoria has been dropped.) In what wasVictoria Park there is a statue to Queen Victoria at least when we lived there.
I choice this review because I thought it would be a topic that Miss K would be interested in. The Once-a-Week Micro-Studies are geared for grades 1-8. I also that this would fit with our British History that we are currently studying. We are a bit behind this so it was a slight jump forward in the timeline.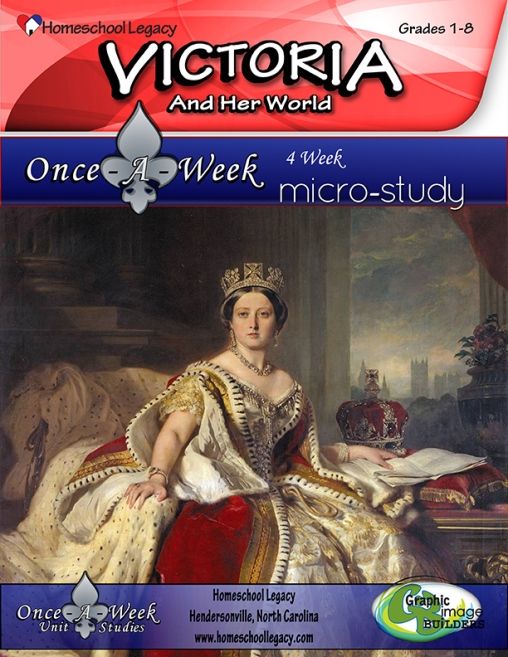 Once-a-Week Micro-Studies have four weeks of plans, perfect for a month of study. The beginning includes a list of things that are needed for the month so you know ahead of time what you need. For this specific study there was a suggestion of reading a novel from the Victorian Age with a number of suggestions. I am still reading Jane Eyre but didn't bother reading that one to Miss K.
Week 1 covered Great Britain - This week just gives the students information about the country including the national anthem, geography, government/language, and some history/geography. Most of this was review for Miss K but that is partly because we have been studying British History and partly just living here.
Week 2 focused on Queen Victoria with a bit to read about her life, history and also the fashion, art and architecture of the time. It was helpful to have links, which made it easy to find things on the internet that enhance the learning.
I am not sure why Queen Victoria had purple hair.
Week 3 focused on the Royal Family. This included Albert and just bits of information about the Royal family.
Week 4 touched on the difficult times during the Victorian Age, mainly aspects of the Industrial Revolution. This also discussed some of the customs from that time mainly the mourning. The fun part is the suggestion for an afternoon tea and a recipe for Victoria Sponge. I didn't bake one but have promised that we would get one at some time.
Overall we enjoyed this. There were some areas that were familiar for Miss K but some areas that were new and she enjoyed. We did find some books at the library to enjoy along with the study.
Miss K enjoyed this and it was an excellent overview of both Queen Victoria's life and that time in history.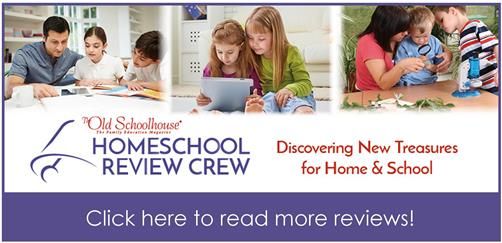 Beth